Delegation from the Kyrgyz Republic gets acquainted with the digitalization of agriculture in Uzbekistan
On February 13, 2023, a meeting was held at the Ministry of Agriculture of the Republic of Uzbekistan with a delegation of advisory services from the Kyrgyz Republic. The purpose of the meeting is to exchange experience in the field of digitalization of agriculture in our countries.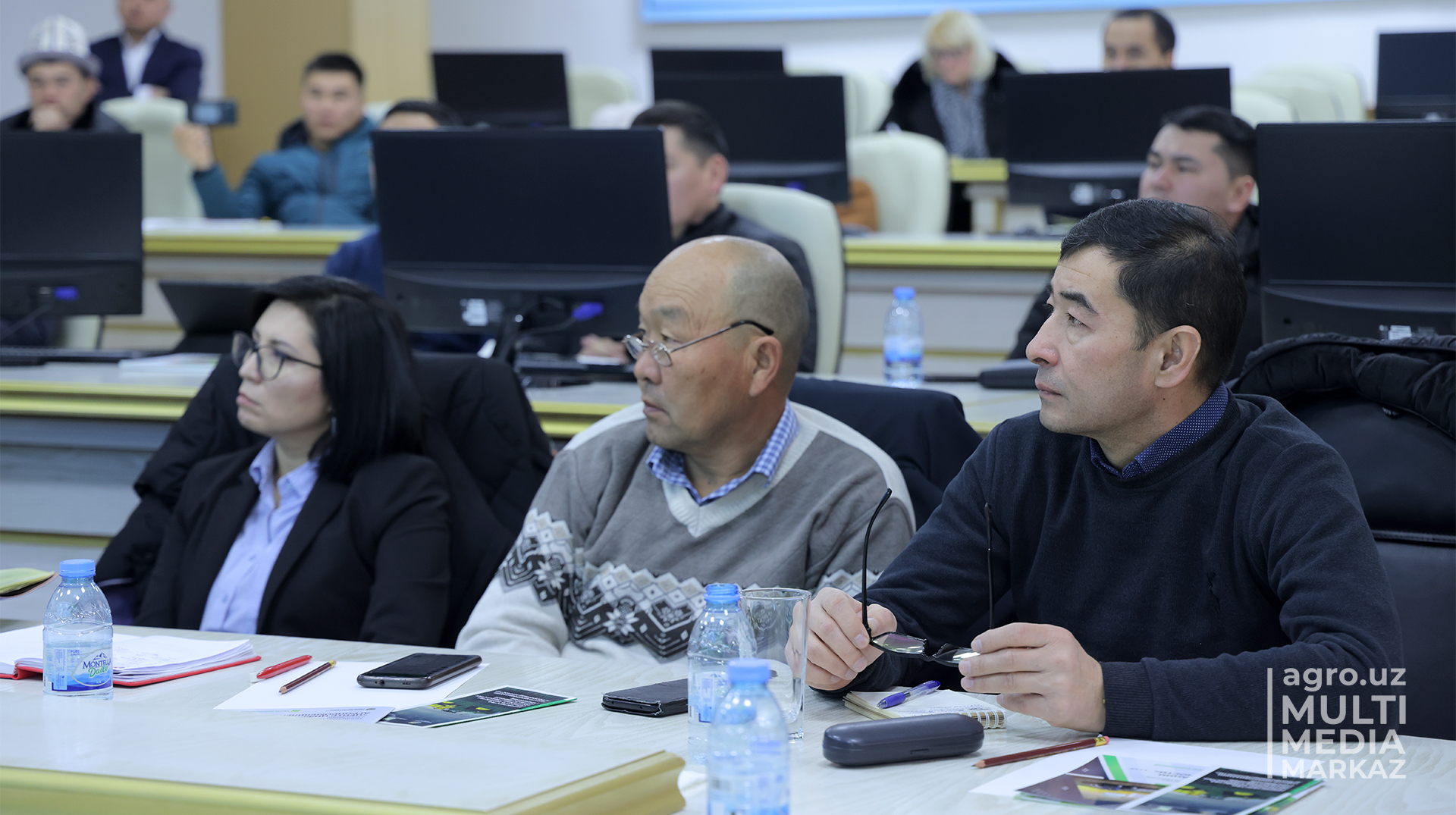 The meeting was attended by Director of the Center for Digitalization of Agro-Industry under the Ministry of Agriculture of the Republic of Uzbekistan Saidagzam Alimov, Head of the Department for the Development of Geoinformation Technologies under the Ministry of Agriculture of the Republic of Uzbekistan Izzatilla Ikramov and other representatives of the Ministry, heads of advisory services, cooperatives and representatives of the scientific sphere of the Kyrgyz Republic.
The guests were introduced to the information and geographic information systems that are part of a single integration platform that is being developed in our country. An online demonstration of the Geographic Information System was organized, which includes spatial data throughout the republic on the location and condition of agricultural lands and crops,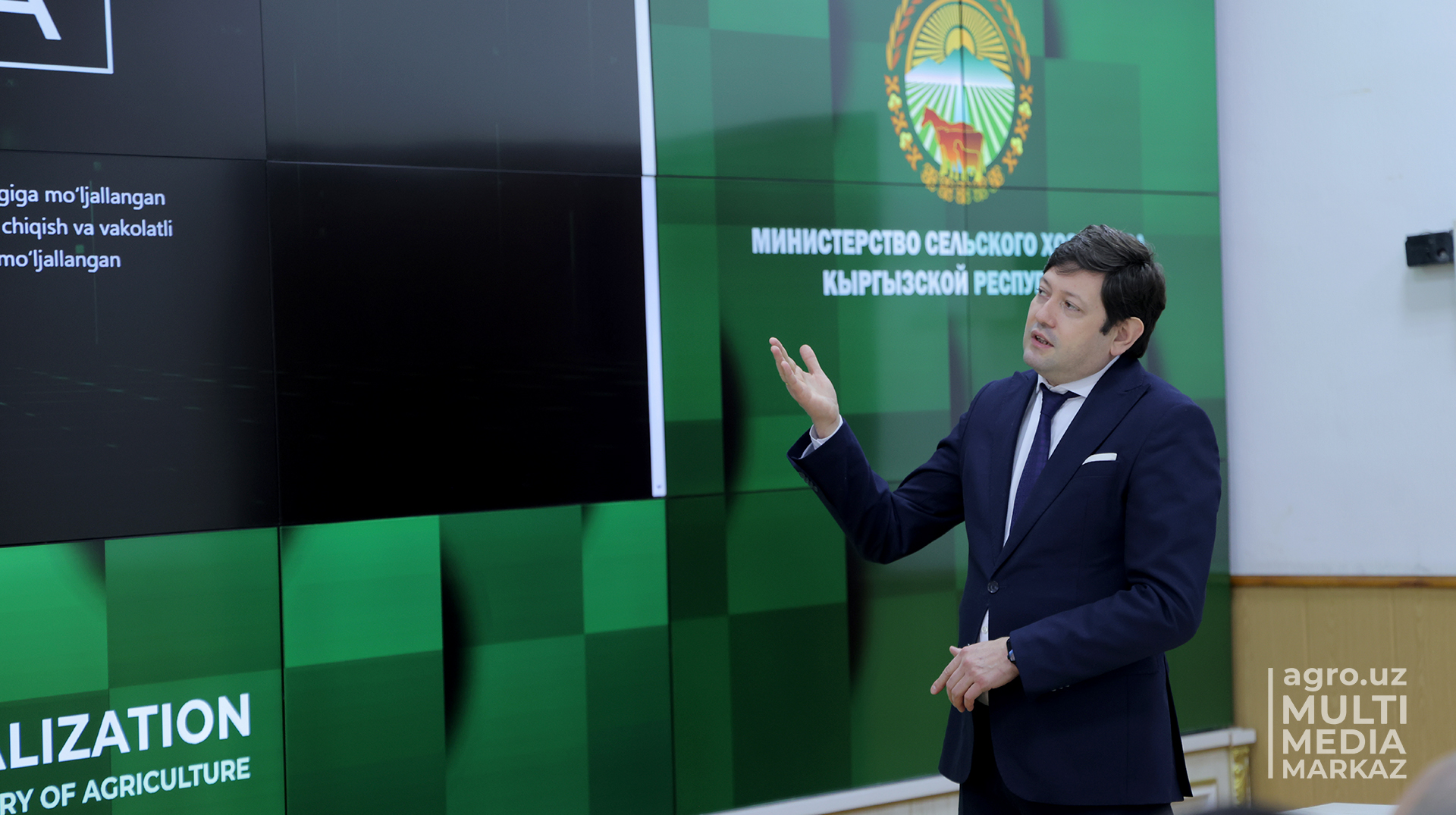 soil data, irrigation networks, etc. The main function of the system is to systematize, monitor and use the data obtained to improve the efficiency of decision-making.
In addition, they talked about the E-IJARA system. This automated information system is designed to collect, review and coordinate materials on the lease of agricultural land plots with authorized bodies and organizations. Through the implementation of this system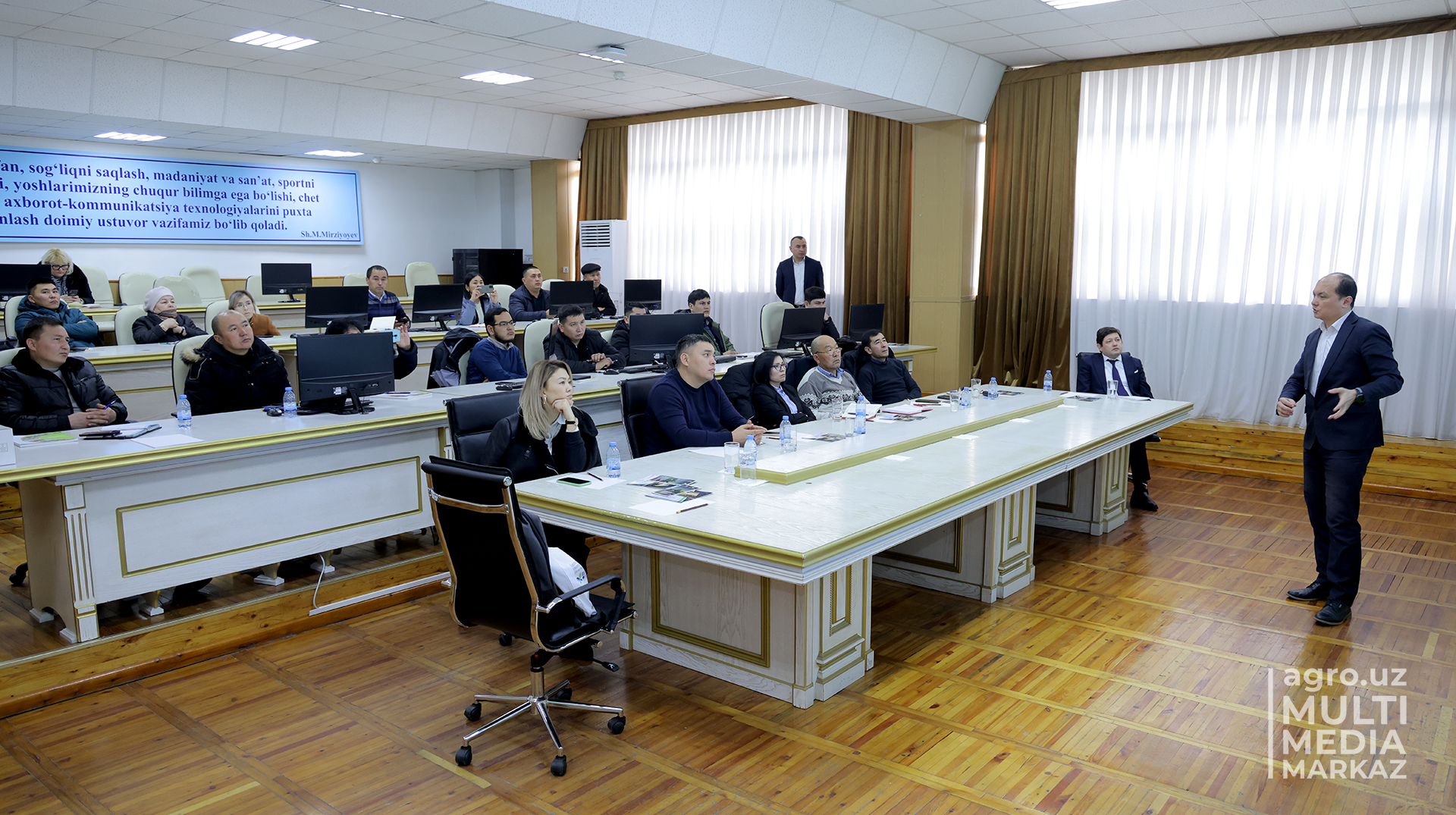 A transparent system has been created in our country to provide land for dekhkan and farm enterprises based on open electronic auctions.
The current mechanism for determining the winners of open electronic auctions is also considered. Great opportunities are provided to provide employment for needy families included in the relevant lists, as well as for the population living in areas near the location of free land. This system allows you to quickly monitor the preparation of land lease lots and facilitates the receipt of all necessary documents through integration.
Representatives of the Ministry of Agriculture of the Republic of Uzbekistan answered questions of interest from colleagues from the Kyrgyz Republic regarding the digitalization of agriculture in our country.
Source: https://agro.uz