Uzbekistan and Turkey: Insurance of the agricultural sector
On May 15, representatives of the agro-insurance sector of Turkey visited the Ministry of Agriculture in order to achieve cooperation on the insurance of the agrarian sector.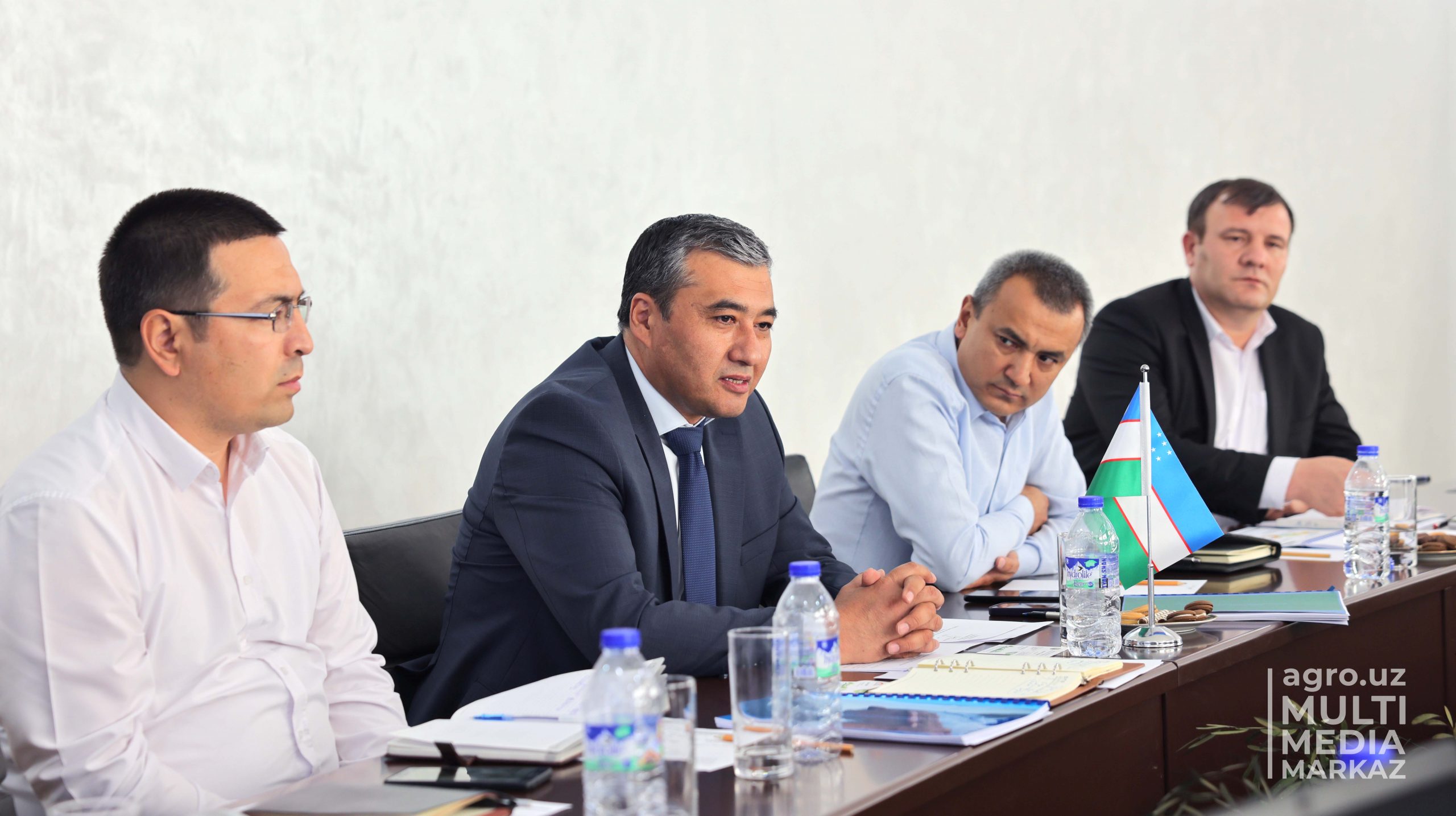 The Uzbek side started the meeting, which was attended by heads of departments of the Ministry of Agriculture, representatives of system organizations, by introducing the guests to the state of the agricultural sector in our country.
First, the head of the Department of Statistical Analysis of the Ministry, Nodirjon Sadriddinov, presented to the participants of the meeting important information, such as the structural structure of agriculture, the land area and demographic situation of our country, agricultural arable land.
After that, the guests expressed interest in the work being done to prevent land degradation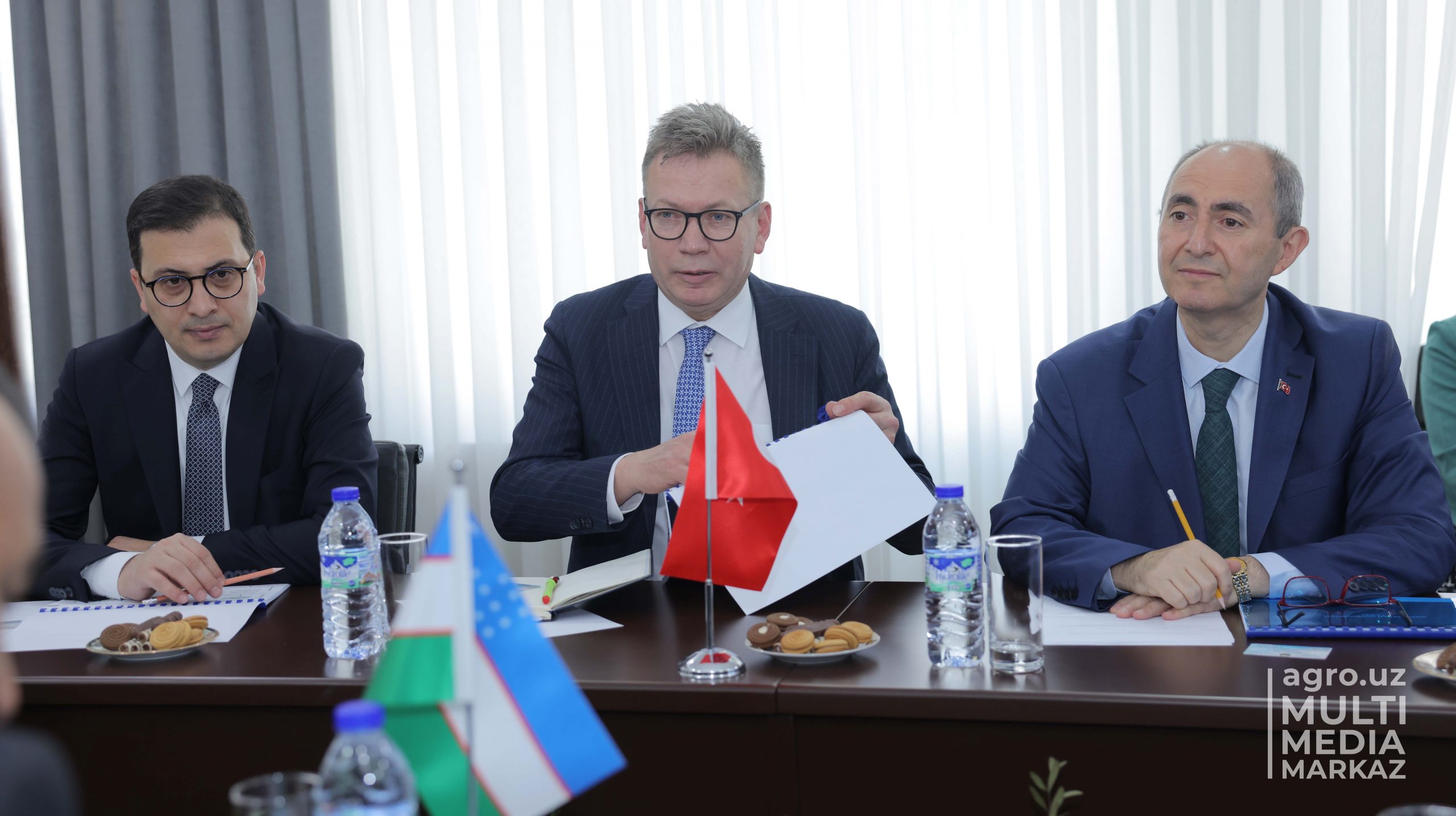 in our country. Oybek Soatov, head of the Department of Combating Land Degradation of the Ministry of Agriculture, answered these questions in detail.
— We are familiar with the information on agricultural insurance in your country, and we have come here to establish and develop this system. Currently, through the presentations held here, we are getting acquainted with the possibilities of all directions in your agriculture, and this will show us in which direction we need insurance. What has been done and what needs to be done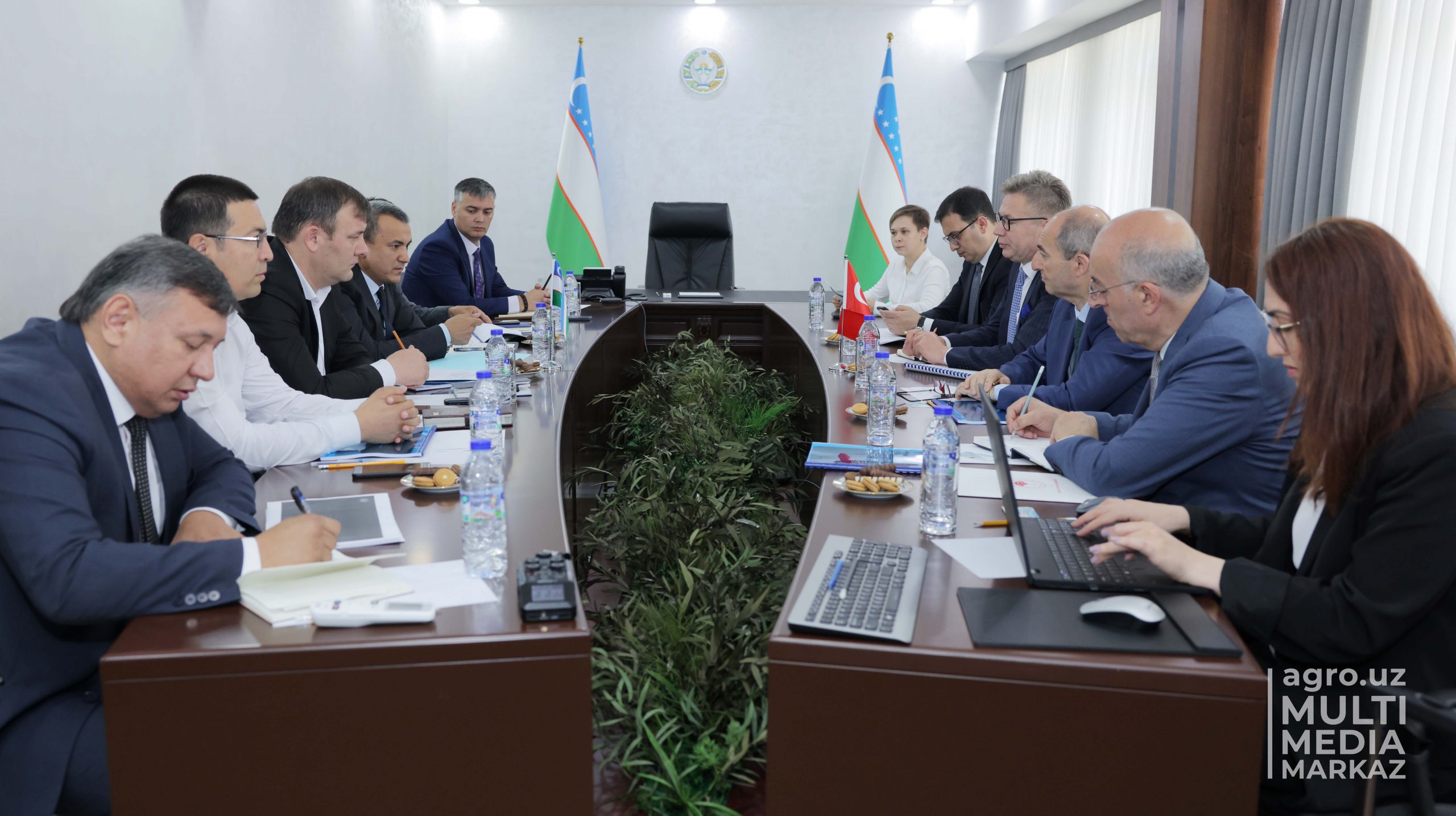 regarding agricultural insurance in your country? Based on this information, we will draw up a Roadmap with you, and it will serve as a program for our future cooperation, – Bekir Engurulu, general manager and member of the board of directors of the Turkish TARSIM company, expressed his opinion at the meeting.The representatives of Uzbekistan also expressed their readiness to cooperate closely with Turkey in the field of agro-insurance.
Meetings of the representatives of the Turkish agro-insurance industry to study the agriculture of our country and its insurance will continue.